9th Class Books
9th Class Tarjuma tul Quran Book Punjab Textbook
Tarjuma tul Quran 9th Class Book PDF Download
Would you like to download the new 9th Class Tarjuma tul Quran Book in pdf format? This book from the Punjab Curriculum and Textbook Board is available for download for students in that grade level. Our website provides the Tarjuma tul Quran new book you need if you cannot find it in the bookstore. A PDF version of the Tarjuma tul Quran 9th Class book is available for download.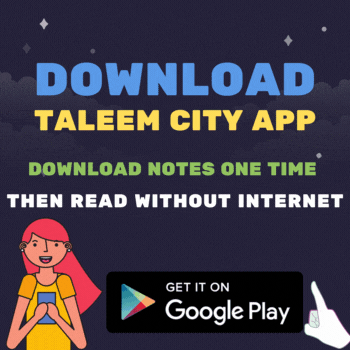 Before appearing in the 9th class examination, it is recommended that you read your syllabus's textbooks. It is not possible to carry your hard copy with you everywhere, so you aren't able to do it all the time. On your smartphone or laptop, you can carry a soft copy (in the form of a PDF) when you are somewhere else where you don't have access to your paper book. It is recommended that you download this book in order to avoid situations like these in the future. The 9th Class Tarjumatul Quran Book Punjab Textbook is available for reading or downloading.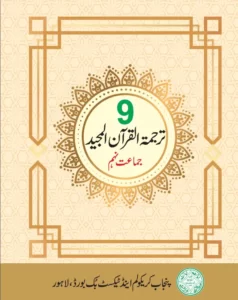 9th Class Tarjuma Tul Quran Book PTB Download
The process of learning is a continuous one, and students take their time to do so. In order to provide students with a safe and thoughtful environment in which they can express their creativity. All students should be acknowledged for their positive efforts and achievements, no matter how small they may be. In order to express appropriate attitudes in the community, students need to develop maturity and self-discipline.
All teachers have primary responsibility in this regard to discourage inappropriate behavior by utilizing timely and positive strategies during instruction. It is imperative to teach students to love, not kill, and to show respect, tolerance, and self-respect to each other. Ensure that the teaching process is reliable. The Punjab Textbook Board has compiled this teaching material to help you become a good teacher. So, Tarjamatul Quran Class 9 PDF Free Download from here.
Like us on Facebook for educational updates Taleem City
To make your studying process easier, we strive to provide you with quality educational resources. In case there is an error in the 9th Class Tarjuma tul Quran Book Punjab Boards, please let us know. Share our efforts with your friends so they can also achieve higher grades at inter. If you have any questions, please leave them in the comments. Taking the initiative to share is selfless, so "sharing is caring.".