1st Year Physics Notes
FSc 1st Year Physics Notes All Chapters | Numericals, MCQs
FSc Part 1 Physics Complete Notes (Numericals, MCQs, SQs) in PDF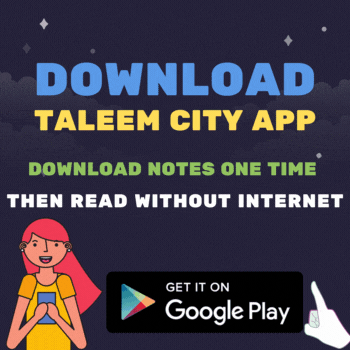 We know you are looking for 1st year physics notes in pdf. We have uploaded comprehensive notes on 11th class physics. You can view these class 11 physics notes or easily download them. These physics FSC part 1 notes consist of solved multiple-choice questions (MCQs), short questions, Numerical and detailed notes of all chapters. Click the desired notes to view/download it in pdf format.
Chapter 1 - Measurements
Chapter 2 - Vectors and Equilibrium
Chapter 3 - Motion and Force
Chapter 4 - Work and Energy
Chapter 5 - Circular Motion
Chapter 6 - Fluid Dynamics
Chapter 7 - Oscillation
Chapter 8 - Waves
Chapter 9 - Physical Optics
Chapter 10 - Optical Instruments
Chapter 11 - Heat and Thermodynamics
[the_ad_placement id="in-post"]
Features of Our 1st Year Physics Notes
We prepare the best 1st year physics book notes for the students. These class 11cphysics notes have been written in accordance with the latest curriculum and pattern of the Punjab board. These notes are unique in the respect that it has adopted a new curriculum to describe the question and answers.
Our 1st year physics notes divided into three categories, Chapter Notes, Solved Short Questions and Numerical Notes, and Complete Chapter MCQs Notes. In chapter notes, there are comprehensive notes of all chapters of FSC part 1 physics. These notes cover each topic for every chapter.
1st Year Solved MCQs and Numerical Notes
In solved short questions and MCQs notes, notes contain all the solved short questions of the eleven chapters of Physics. Moreover, these notes consist of multiple choice question note, solved MCQs of all chapters of 11th class physics.
We also created a separate file of all solved numericals and short questions of every chapter in pdf. We provide all these notes in one place so that you no need to find them on other websites. You can download these notes.
Download 11th Class All Book Notes PDF
There are some silent features of these notes. Every Chapter Gives You,
Questions Answer Type
Topic Wise Multiple-Choice Questions (MCQs)
Important Formulae
Exercise Answers with Explanations
Solved Numerical Problems
Solved Example and Much More
Our Physics notes are equally beneficial for all Punjab board students. These are free to download and if don't want to download these notes you can view them online.
Like us on Facebook for educational updates Taleem City
Despite the best efforts of the authors. Errors may inevitably appear. So, any suggestions for its further improvement are however invited. If you have any queries regarding this, simply comment here. We will try to answer you in a very short period. And, if you like our hard work then also tell your friends, so they can also get higher marks in 1st year exam. If you have a query in your mind, then comment it below we'll surely answer it. Share it because "Sharing is Caring".