9th Class Test Papers
9th Class Tarjuma tul Quran Test Papers
9th Class Tarjuma tul Quran Complete Test Session
Our team of experts knows that you're looking for PDF files of 9th class Tarjuma tul Quran tests. For that reason, we upload 9th class tarjumatul Quran chapter-wise test papers of the highest quality. Each of these tarjumatul Quran tests is prepared according to the new Punjab board syllabus. This syllabus was divided into sections for the tests. The tests include multiple-choice questions, short answers, and long answers taken from the PCTB syllabus.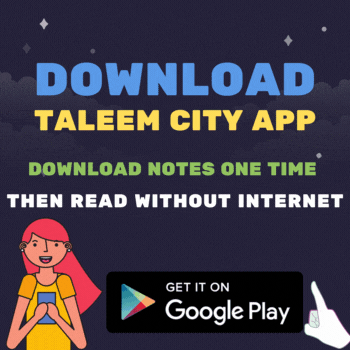 It will be possible for students to do so after completing the selected syllabus of tarjuma tul Quran Class 9. The ability to recite the Holy Quran in an etiquette manner. Identify the names and meanings of the allocated surahs in the Quran. You will be able to introduce the Surahs mentioned above, as well as derive the main themes of the Surahs. It is important for students to be able to translate and understand the above Quranic surahs using idioms. Furthermore, It is necessary to be able to translate the Quranic verses with idioms and to understand the meaning of the selected Quranic words.
Like Our Facebook Page For Educational Updates Taleem City
Chapter-wise tests for the 9th Class have been prepared in accordance with the syllabus of Punjab Boards. Other boards do not use these tests. These Punjab boards are Gujranwala Board, Lahore Board, Faisalabad Board, Multan Board, Rawalpindi Board, Bahawalpur Board Sargodha Board, DG Khan Board, and Sahiwal Board.
In final words, we made our best efforts to make these tests beneficial for you. Nonetheless, if you find any errors, we would welcome your suggestions for further improvements. If our efforts are useful to you, you are welcome to share them with your friends "Because Sharing is Caring".