2nd Year Online Test
2nd Year Pak Study Online MCQs Test | Quiz
12st Class Pak Study Online MCQs Test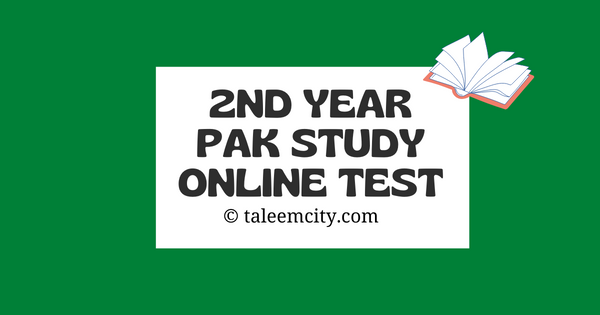 A total of 20 marks are assigned to 2nd Year Pak Study MCQs paper. A challenging aspect of this paper is that there is no option to skip any question. Our solution is to create an online 12th Class Pak Study MCQs test for the students. A test such as this is designed to assess the level of preparation students have for their exams. Furthermore, this online 2nd Year Pak Study Online MCQs Test allows them to improve their knowledge.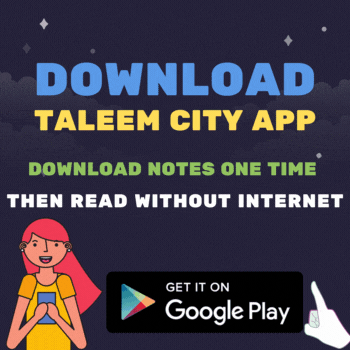 It is crucial that we study Pakistan Studies so we can gain a full understanding of the country and its policies. Most students pass this subject because it is easy. In spite of this, they do not score well on the exam since they consider it too easy. Therefore, you need to devote adequate time to this subject as well. You can secure a good mark on the final exam if you study Pak in the 2nd year.
2nd Year Pak Study Online Test for Punjab Board Students
A number of important topics will be covered in this new Pakistan study MCQs test for the 12th class. Chapter one covers Islam and Pakistan, while chapter two covers Pakistan's political system and constitution. The third chapter discusses Pakistan's administrative system, while chapter four discusses human rights. There are two chapters in this book that discuss Pakistan's education system and sports and tourism industries. So take these 2nd year Pakistan Studies online MCQ tests for better final exam preparation.
The multiple-choice questions in this quiz relate to the key topics in the book without being out of context. This online test provides students with essential information related to the course and is easy to understand. Students should take it because it is relevant to the course and has a clear focus. After taking the first quiz, you will love this effort for the students.
Like Our Facebook Page For Educational Updates Taleem City
According to the Punjab Board's syllabus, we have prepared this Chemistry Online Test for the 12th Class. Some boards do not use these tests. These Punjab boards are Gujranwala Board, Lahore Board, Faisalabad Board, Multan Board, Rawalpindi Board, Bahawalpur Board Sargodha Board, DG Khan Board, and Sahiwal Board.
Our goal is to assist you in any way we can by providing you with these high-quality educational resources. Even though the authors tried their best. Errors can always happen. Regardless, any suggestions for improving the site would be greatly appreciated. If you have any questions, please comment below. Please share our work with your friends to help them score higher in the FSc final exam. It is important to share it because "Sharing is Caring."