This is the right place if you are looking for the 1st Year Urdu Guess Paper 2023. All Punjab board students can benefit from this guess paper for class 11 Urdu. In addition to Lahore, Multan, Gujranwala, Sahiwal, Sargodha, DG Khan, Faisalabad, and Jammu Kashmir, there are also boards in Lahore, Multan, Gujranwala, Sahiwal, and Sargodha. Please read the 11th class guess paper for 2023. You will be able to prepare better if you know the order of the questions. Online readers and downloaders can access the Guess Paper for Urdu.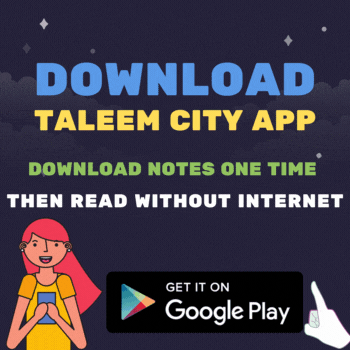 Urdu Guess Paper 1st Year 2023
Urdu is a compulsory subject for all 1st Year science and arts students. You can get a general idea of the Urdu paper by looking at the pattern. For free, you can download all Punjab board guess papers in Urdu for all subjects. You can select from the following links which board guess papers correspond to your 11th grade. This Guess paper for 1st year contains the most important questions, lessons, MCQs, Khulasa Jaat, and other questions.
Our guess papers have been prepared specifically for those who are struggling in this subject. Teachers who are experts on the subject and also designers of the guess papers came up with these guess papers. After examining this guess paper, there is at least a probability that you will attain at least 70%-80% in your 9th class final exam.
Like Our Facebook Page For Educational Updates Taleem City
Despite the fact that the authors did their part. It is always possible for errors to occur in Urdu guess paper 1st year 2023. As a result, we are happy to hear about any improvements you might suggest. I would appreciate any comments you may have below.
It takes one business day for us to respond to your inquiry. You can help your friends achieve better results in the class 9th exams by sharing our hard work with them. Feel free to share your thoughts in the comments. I am sure we will be able to answer your question. We hope you will spread the word because "Sharing is Caring".