1st Year Books
1st Year Tarjuma tul Quran Book Punjab Textbook
Tarjuma tul Quran 11th Class Book PDF Download
Are you interested in downloading the new 1st Year Tarjuma tul Quran Book in pdf format? It is available for download for students in that grade level from the Punjab Curriculum and Textbook Board. In case you cannot find the Tarjuma tul Quran new book in the bookstore, we provide it on our website. It is possible to download a PDF version of Tarjuma tul Quran for the 11th class.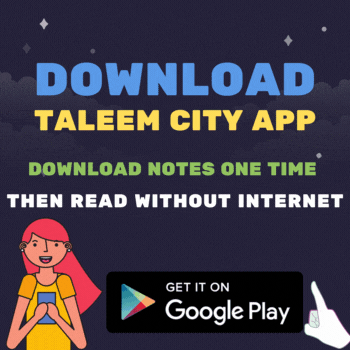 In order to prepare for your class 11 examination, it is recommended that you read the textbooks that are part of your syllabus. Hard copies aren't always available with you, so you can't carry them everywhere. When you are not able to access your paper book, you can have access to a soft copy (in the form of a PDF) on your smartphone or laptop. To avoid future situations like these, it is recommended that you download this book. For reading or downloading, you can find the class 11 Tarjumatul Quran Book Punjab Textbook here.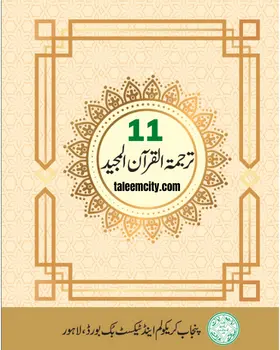 11th Class Tarjuma Tul Quran Book PTB Download
Students take their time learning, which is a continuous process. The purpose is to create an environment in which students can express their creativity in a safe and thoughtful manner. No matter how small, every student's efforts and accomplishments should be acknowledged. It is important for students to develop maturity and self-discipline in order to express appropriate attitudes in their communities.
Teachers must use timely and positive strategies during instruction in order to discourage inappropriate behavior. Students need to be taught to love, not kill, as well as to respect, tolerate, and respect themselves. Maintain the reliability of the teaching process. This teaching material has been compiled by the Punjab Textbook Board to help you become a better teacher. Now you can download the 1st Year Tarjuma tul Quran Book for free.
The tarjumatul Quran textbook provided by the PTB is the best tool for students who want to achieve excellent results on their exams. In your textbook, you will find a syllabus that will provide you with an idea of what your paper will look like. If you use your Trajuma Quran book as a guide, you will be able to prepare for your 1st-year exam. Identify the most relevant questions in your 1st Year Tarjuma tul Quran Book Punjab Textbook and write them down and prepare them.
Like us on Facebook for educational updates Taleem City
As a result of our commitment to providing you with quality educational resources, we hope to make your studying process easier. We would appreciate it if you would let us know if there are any errors in the Tarjuma tul Quran book for 1st Year. You can also help your friends achieve higher grades at inter by sharing our efforts with them. I would appreciate any questions you may have in the comments. It is selfless to share, so "sharing is caring".