Are you looking for the 10th Class English Paper Pairing Scheme 2023? You are on the right page. Here we've uploaded the pairing scheme of 10th class English that is equally beneficial for all boards of Punjab. Including BISE Lahore, BISE Multan, BISE Gujranwala, BISE Sahiwal, BISE Sargodha, BISE DG Khan, BISE Faisalabad, Rawalpindi Board, and BISE Jammu Kashmir.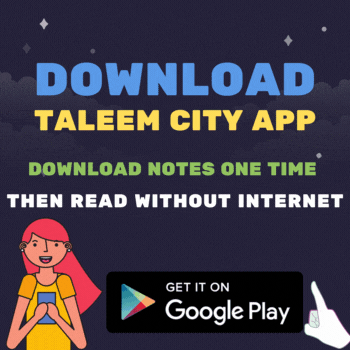 The subject of English is challenging and requires a lot of preparation, especially for students in the 10th grade. For their preparation, a paper scheme has been uploaded, which details the specific paper pattern and the questions included in the syllabus. This resource provides a basic understanding of what to expect on the exam and how to prepare for it. Using the paper scheme, students can improve their chances of success on the English test by focusing on their preparation efforts.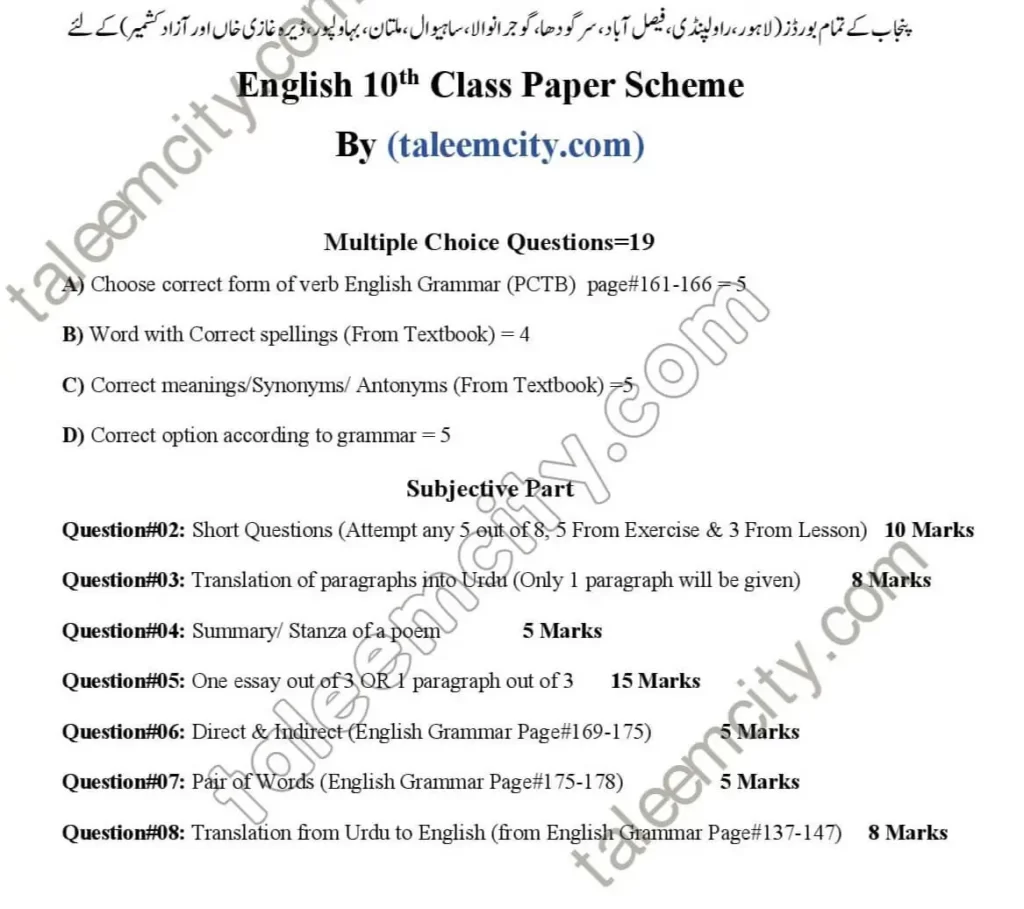 10th Class English Paper Pattern 2023 Punjab Boards
The paper scheme for English exams typically includes information on the types of questions that will be asked, such as multiple choice, short answer, and essay questions. It also outlines the percentage of marks allotted to each section of the exam, which can help students prioritize their studying accordingly.
Ultimately, the 10th class paper scheme is an important component of the secondary education system because it helps to assess student's knowledge and skills and to lay the foundation for their future academic and career success. It is important for students to take the paper scheme seriously and prepare thoroughly so that they can achieve the best results possible and set themselves up for success in the future.
Like Our Facebook Page For Educational Updates Taleem City
Despite the best efforts of the authors. Errors may inevitably appear. So, any suggestions for its further improvement are however invited. If you have any queries regarding this, simply comment here. We will try to answer you in a very short period.
And, if you like our hard work then also tell your friends, so they can also get higher marks in the exam. If you have a query in your mind, then comment it below we'll surely answer it. Share it because "Sharing is Caring".