This 10th Class Urdu Pairing Scheme 2023 shows the topics students are expected to study, as well as the marks they will receive in each section of the exam. The course generally covers prose, poetry, grammar, and composition. Students can allocate their study time effectively by using the scheme, which explains the structure of the exam.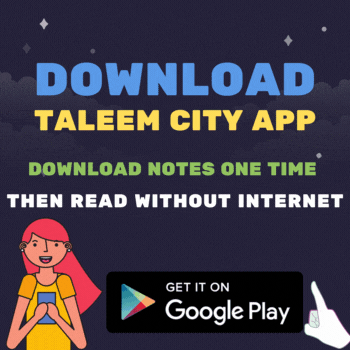 In addition, the scheme helps students to determine what each section weighs so that they can prepare accordingly. Students may feel more confident and less anxious during the exam when they feel more in control of their preparation.
This 10th Urdu scheme 2023 is for all Punjab Boards. These boards are Lahore Board, Multan Board, Gujranwala Board, Sahiwal Board, Sargodha Board, DG Khan Board, Faisalabad Board, and BISE Jammu Kashmir. This will help you get a good idea of the pattern of questions.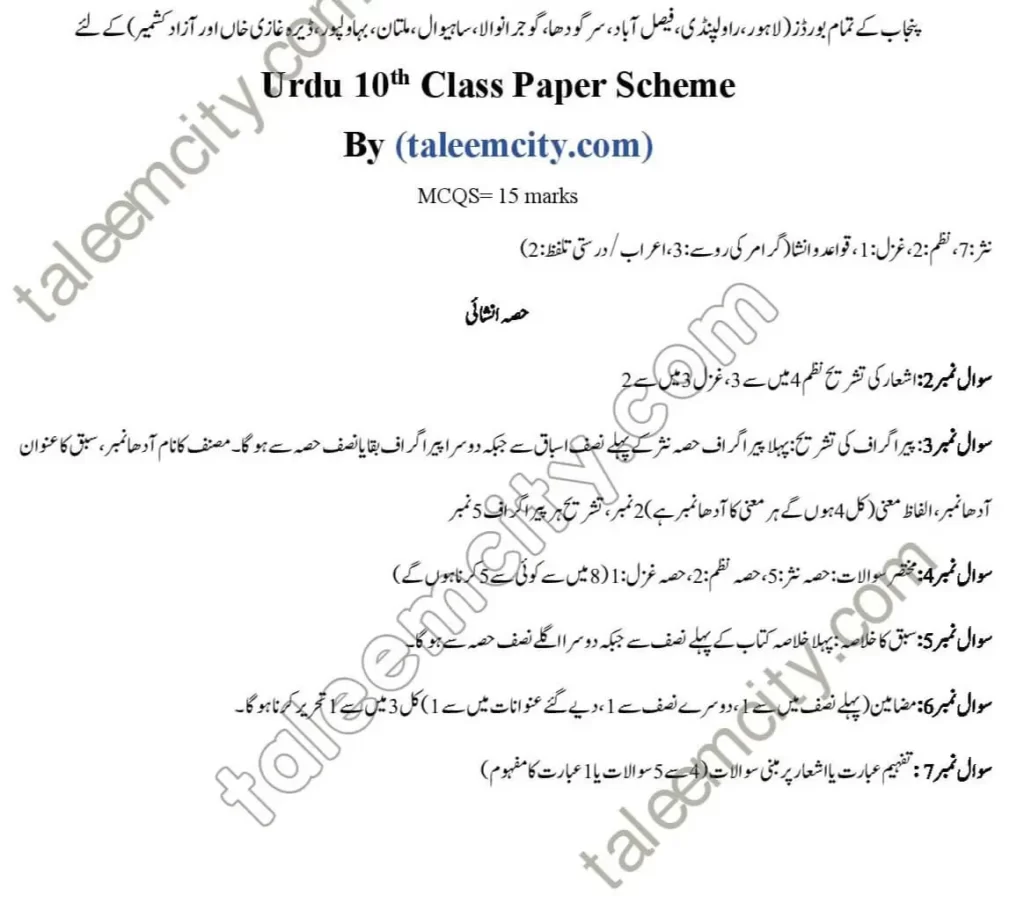 10th Urdu Scheme 2023 Punjab Boards
Urdu is a compulsory subject for all the students of the 10th class in both the science and arts streams. Here's the pattern of the Urdu paper, from which you'll get a good idea of the paper. Different links above are available for you to choose which board paper scheme corresponds to your 10th grade. You can get a complete idea of the paper pattern if class 10.
To allow the students to focus on the important questions, you can also divide the questions into different sections. The students choose the questions that are most relevant first. In addition, the remaining chapters should be prepared through the pairing scheme for class 10 Urdu.
Like Our Facebook Page For Educational Updates Taleem City
  In spite of the best efforts of the authors. Mistakes are bound to occur. We, therefore, welcome any suggestions for improvements. Comment below if you have any questions. Our goal is to respond within one business day. Tell your friends about our hard work if you like it so they can also get better grades in the class 10 exams. You can comment below if you have a question in mind. We will surely answer it. Please share because "Sharing is Caring".