Are you looking for the 1st Year Math Pairing Scheme 2023 for all Punjab board students? You are on the right page. Do not worry if you have become tired of seeing old pairing schemes. Here are the most recent pairing schemes uploaded from the Board. Each subject has corresponding pairing/paper schemes available for all class levels. Here we've uploaded the pairing scheme of 11th class Math that is equally beneficial for all boards of Punjab.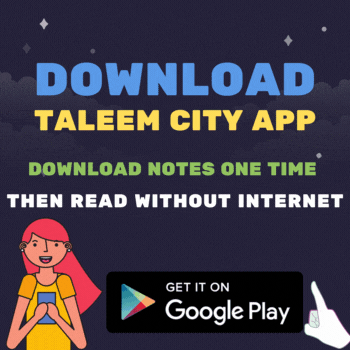 These Punjab Boards are BISE Lahore, BISE Multan, BISE Gujranwala, BISE Sahiwal, BISE Sargodha, BISE DG Khan, BISE Faisalabad, and BISE Jammu Kashmir. You can also get the best quality 1st Year Math Paper Scheme 2023 in pdf format which will be greatly helpful for you to get high marks in the exam.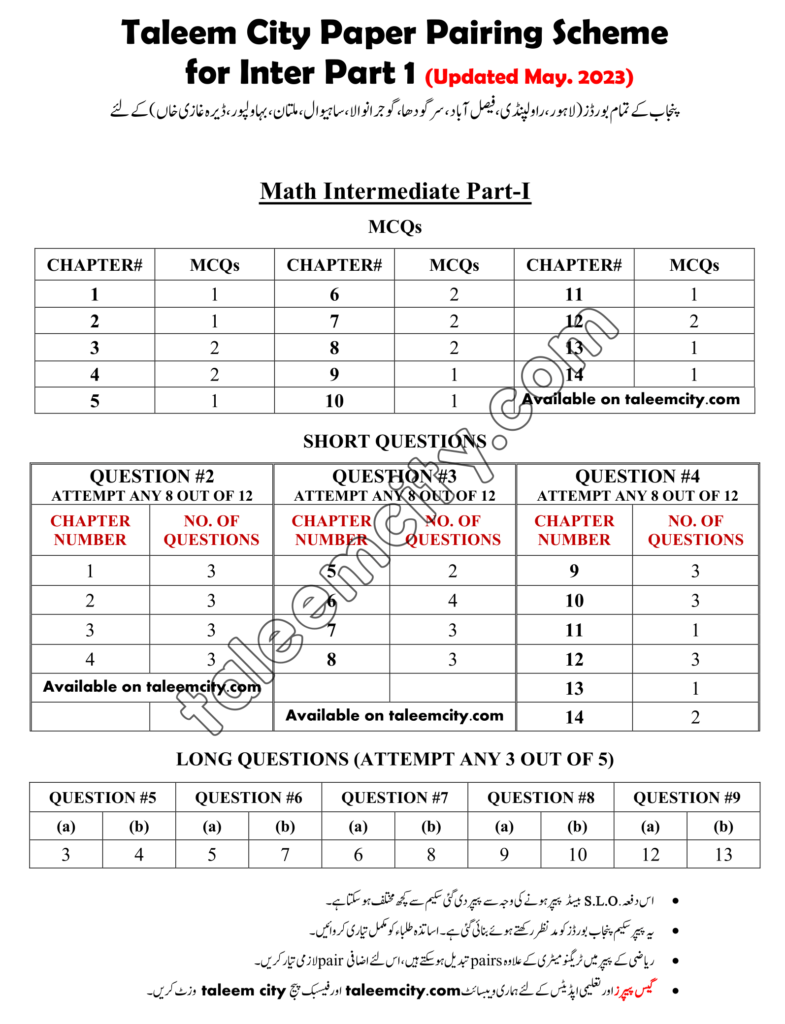 Like Our Facebook Page For Educational Updates Taleem City
Using a paper scheme will make the process of attempting the exam easier for students. Therefore, they will be able to comprehend the paper pattern, and also concentrate on the most important questions of the book by using this scheme. Therefore, we present the following First-Year Mathematics pairing scheme for 2023.
Despite the best efforts of the authors. Unavoidably, errors may occur. You are however welcome to suggest ways to improve it further. Simply comment here with any questions you might have. Your question will be answered as quickly as possible. Please share our work with your friends if you enjoy our efforts, so they can also achieve better results in the class 11 exams. Let us know if you have any questions in the comment section below. Please share it with your family and friends because "Sharing is Caring".